Come Draw with Us
Art Classes For Kids
Young Rembrandts offers art classes for kids. We bring in-person, online on-demand and virtual, live interactive drawing classes to your children! Local drawing lessons are available after school throughout the greater Austin area.
Our classes are built to be fun, but children who participate in local Young Rembrandts drawing classes increase academic skills, fine motor skills, social skills, hand and eye coordination and confidence. Young Rembrandts is a great activity for young kids looking for fall and spring activities.
We partner together with your local schools and community centers to bring you easy afterschool clubs and activities.




7 Countries
United States, Canada, India, Taiwan, South Korea, China, Middle East

Drawing Lessons Available In:
Park Districts
Community Centers
Charter Schools
Private Elementary Schools
Public Elementary Schools
Young Rembrandts Develops the Whole Brain
We Do More than Just Draw
Our drawing classes offer child-friendly and relevant subject matter to spark interest and increase knowledge retention. Through the process of weekly instruction Young Rembrandts students are exposed to a wide variety of subject matter, artistic concepts, art history and mastery of their materials.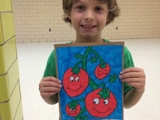 Testimonials
Read what parents say
Young Rembrandts has been an excellent experience! We love the classes! My kids enjoy the time and have improved their art skills significantly since beginning the sessions. We tell everyone we know about these classes! I have noticed my daughter's attention to detail and steadiness of hand improve. I imagine Young Rembrandts helped this!
-Esther, Parent
I would like to give more than 5 stars!! My kids have been in the program for a few years and LOVE IT!! Helps concentration, imagination, printing skills, uses different parts of the brain etc etc I could never say enough!!
-Nikky, Parent
My son will be starting his first session on Monday, March 31. He's not really into sports like his brother, but loves to draw & build with his Legos. So, I am very excited that you decided to bring this program to AES. It is wonderful for you to bring other alternatives into our community for those children that have other interests besides sports!! Can't wait to see their creative work & hear what they think!! I give it 5 stars just for the thought!
-La'Queta, Parent
My son loves this class. He looks forward to it every week. It's nice to have something extra for a kindergartener. Extracurricular activities aren't just for the big kids. We will be doing the next session for sure. Thank you for enhancing our child's education.
-Jason, Parent
Every time my daughter went home with her drawings i was really amazed on her creations! Thanks YR for introducing to her the techniques and styles of art!
-Wena, Parent
Our Curriculum
Drawing Classes Just For Kids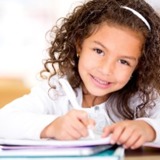 Elementary Drawing
Young Rembrandts' elementary drawing teaches children to break complex objects into foundational shapes. As they learn how to deconstruct and reconstruct images, the experience, repetition, and variety of engaging and relevant subject matter bring them to increased levels of mastery in drawing - and in life.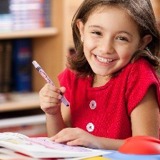 Cartoon Drawing
Young Rembrandts cartooning classes follow our same quality, step-by-step method, with the added fun and excitement of cartooning. While cartooning is fun, playful, and engaging, children gain mastery in a unique drawing style and improve their core learning skills.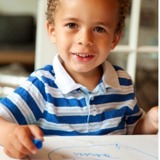 Preschool Drawing
Young children gather, collect and process more stimuli in the preschool years than at any other time in their development. Young Rembrandts prepares their brains for more advanced learning. It is fun, encouraging, and will maximize development, to better prepare them as learners.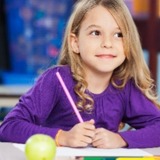 Themed Workshops
Community centers, summer schools, and summer camps provide the perfect setting for our Young Rembrandts' workshops. Your child will improve core learning skills while delving into a favorite subject matter. Young Rembrandts' workshops range in themes and vary in length from 3 to 5 days. Contact us for a complete list of offerings near you!